How to Use Color with Creative Confidence
Without Years of Frustration
Even if You're Just Starting Out
​
"This is the information I wish I'd had 25 years ago when I started painting. There's still nothing like it out there. So I decided to write this Course/Book and make it available to you." - artist, Shirley Williams
What You Get in This Course - Color Confidence 101
Step-by-Step Practical Color Lessons with Printable Worksheets, Painting Tips, Definitions and More

5 Secrets to Painting Harmonious Colors
Color Theory Boiled Down to the Practical Essentials
No fluff. No filler. Just easy to swallow bites of usable info.
Color Confidence 101 distills my 20+ years experience as a professional, award-winning painter. It simplifies the complexities of painting with color into simple concepts and strategies anyone can grasp.
You are guided through the 5 Secret Components of Color, building upon your experience with every Lesson. Each Lesson includes the necessary Color Theory, Practical Suggestions, an Exercise, Worksheet, Examples and Bonus Tips.
78 Pages of Step-by-Step Learning
Each Component Builds on What You've Learned
Notice at right how every page is loaded with colorful Examples, Graphics, and Bullet Points. This makes the content easy to grasp quickly without a lot of tedious reading.
This eBook Course is designed to be used as a quick resource, both now and in the future. The printable Worksheets are meant to be used again and again as a painting reference.
Once you absorb how each Secret Component works, it will be natural to begin using it in your creative painting right away. Each chapter will gradually increase both your knowledge and confidence with color as you move through.
100 + Painting Tips From My Studio
PLUS Complete Guide to Buying and Mixing Paint
There is a ton of Bonus Information included.
Almost every page gives you special Tips to make your painting easier. PLUS there is a whole reference section on paint. It includes suggestions for pigments that play well together, neutrals, how to mix acrylics and more.

The Basic Supply List doesn't require anything expensive other than 5 - 11 paint colors. It lists everything you'll need such as paper towels, water etc. This way you can easily set up a painting table and start working right away.
In addition, I've added Inspiration Sources, and a Definitions section as a reminder if you forget a color term.
6 Exercises and Printable Worksheets
PLUS Examples and Suggestions for Mixing Neutrals
The 5 Secret Component chapters cover Hue, Value, Saturation, Temperature and Harmony. There is also an added section on mixing harmonious Neutrals.
I have painted the Exercises myself so you can see an example from real life. Let me reassure you, there is no right and wrong way to do these exercises. And there are no right or wrong colors.
You'll find that each exercise invites you to explore your own favorite pigment colors. In fact you might even want to repeat the exercises again and again with all your paint colors. If you do, I suggest keeping them all in a binder for studio reference. This will be truly priceless information at the start of each artwork when planning your color scheme.
About Me
---
Hi, my name is Shirley Williams. When I first started painting many years ago, art schools were not teaching anything about Color that was useful. Even today, much of what is taught is just basic Color Theory.

The Color Wheel and some Basic Color Schemes are usually introduced. These are supposed to explain everything about using color to create harmonious palettes. But on their own, they aren't very helpful when physically mixing paint colors.
I look at a lot of art and often judge competitions. Rarely, do I see artists, even experienced painters, use their colors to full advantage.
After many years of my own frustration and intense study of color mixing, I came to realize some fundamental keys to creating beautiful colors. So I created this eBook self-study Course, Confident Color 101, to simplify the process for you too.
Painting is tons of fun. But agonizing over your choice of colors, or wondering how to make them more appealing is not fun at all. However, with the principles in this eBook along with some practice, you'll become much more confident and spontaneous with each creative project.
Wishing you many hours of enjoyable painting !
Get Your Copy!
ONLY $ 18.
What Some People Are Saying
Thanks so much for all this brilliant information !!! And for taking the time to share it in a way that is really clear and easy to learn. I especially like that I can work at my own pace and use the worksheets as an ongoing reference.
Deborah Gallagher
I've been painting for many years, but have always struggled with making my colors work together in harmony. This ebook has been a godsend. I wish I had found your course years ago. There were so many "aha" moments.
Janet Clark
I'm thrilled to have found your course on colour. I recently retired and am just starting to paint as a hobby. All my colours were either too bright or too dull before. Now it all makes sense. Thank you .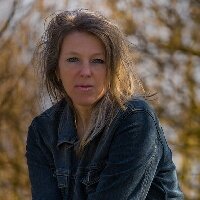 Sharon Fortier
As a graphic designer, I thought I knew everything about color. It's one thing to understand color theory, but quite another to apply it. I paint a little for fun and have always played it safe. Thanks to this course I'm much more daring with my colors.
Matthew Degroote
Is This Course Right for You?
This course is not right for everyone. I only want you to buy this if you can benefit from Color Confidence 101
WHO THIS IS FOR
You are

creative

and

yearn

to be more

confident

with color.
You often feel

frustrated

choosing and/or mixing colors.
You

wish

there was a

simple way

to use colors

spontaneously

without them clashing or getting muddy.
You

enjoy learning

and want to be a better artist.
You enjoy

working on your own at your own pace.

You want to learn a

s

imple, systematic approach

to creating palettes that

consistently harmonize

and look amazing.
If you are


*

An Art Student


*

Beginner to Experienced Artist


*

Anyone who uses color such as an Interior Decorator, Graphic Designer or even a Crafter will find it very useful.
WHO THIS IS NOT FOR
If you can't work on your own.
If you are impatient and don't see learning as a journey.
If you are set in your ways and don't want to change old habits.
If you don't want to try any practice exercises.
If you are only interested in digital color, not paint color.
FAQ
Here are answers to some frequently asked questions:
What if I have absolutely no experience?
I've been painting for years and understand Color Theory. Will this course teach me anything new?
How long do I have access to the course?
What type of paint do I need, to do this course?
Do I need to buy any specific paint colors to do this course?
How can the Worksheets help me going forward?
How long will this course take for me to finish?
Why should I buy this course instead of just accessing free online information?
What support do you offer if I have a question as I work through the course?
Get Started Now!
ONLY $ 18.
Order your copy today, so you don't miss out !
Do you have any questions about this e-course, Color Confidence 101?
Contact me at info@colorwheelartist.com and I'll be happy to help you out.​